会社案内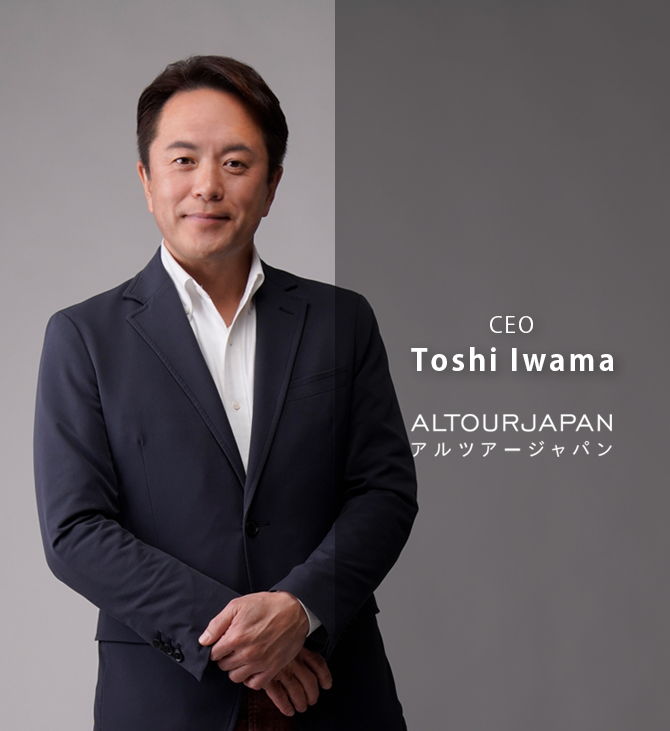 In the summer of 1995, when the bubble burst in Japan, the Japanese Yen was as strong as 90 Yen to a Dollar, when Picher Nomo (Los Angeles Dodgers) was flourishing, and in the time where the use of the Internet was becoming more and more prominent, Wing Mate was founded in Gardena city, Los Angeles.
At the time, we were unable to issue tickets, not to mention the limited amount of capital. Although for a while, there were only 3 employees including myself, we have grown into an agency specializing in corporate travel by utilizing our own business expertise and experiences, initially focusing on travel arrangements to Japan.
The airlines in the United States become extremely competitive and regardless of their size or reputation, as with Southwest Airlines, JetBlue, Virgin America customers were able to make educated purchases with the use of the Internet. In other words, it is to be thought that only the more knowledgeable and technologically advanced professionals who understand the responsibilities of the industry would be able to survive.
Presently, the degree of our distinction and reputation has risen, however at Wing Mate, the more and most important thing is to improve the quality of service and putting emphasis on our business method (24/7 operation, etc.), which other companies find difficult to imitate. Because of the confidence of our customers, we were able to grow into professionals of the travel industry.
In contrast with other Japanese travel agencies who issue tickets to Japan solely, we at Wing Mate Prove the best quality service in any traveling circumstances. Our operations office is are located in San Jose, Seattle, New York, London, Paris and Tokyo, all of which are staffed with a small number of elite professionals.
In summer of 2012, we are pleased to announce starting an affiliate program with ALTOUR, mega U.S. travel agency. With the program, we can offer best service in addition to our best quality service. We are confident the program any Japanese travel agencies for our higher quality of the services.
Now and always, our business policy will remain unchanged: meeting our customers' every need and purpose of travel (for a business trip, pleasure, family vacation, etc.) by utilizing our unbeatable technology and knowledge.
オフィス一覧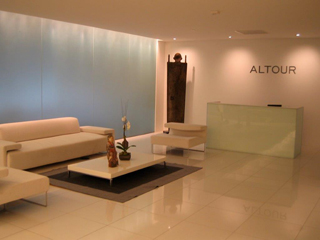 HEADQUARTERS
Los Angeles
Wing Mate ALTOUR U.S.A.
10635 Santa Monica Blvd Ste 200, Los Angeles, CA 90025
1 (800) 580 0860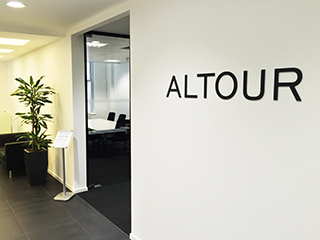 HEADQUARTERS
London
Wing Mate ALTOUR U.K.
First Floor, 101 St. Martins Lane, London WC2N 4AZ
+44 (0) 20 7332 6922
Los Angeles (HQ)
10635 Santa Monica Blvd Ste 200, Los Angeles, CA 90025 USA
US Toll Free: 1-800-580-0860, From outside the U.S.: +1-213-612-3700
New York Office
1270 Avenue of the Americas New York, NY 10020 USA
US Toll Free: 1-800-580-0860
San Jose Office
>1202 Kifer Road, Sunnyvale, CA 94086 USA
US Toll Free: 1-800-580-0860
Seattle Office
10900 NE 4th Street, Suite 2300 Bellevue, WA 98004 USA
US Toll Free: 1-800-580-0860
LONDON
Address: First Floor, 101 St. Martins Lane, London WC2N 4AZ
Phone: +44 (0) 20 7332 6922
PARIS
Address: 21 and 23 Boulvard Haussman, Paris 75009, France
Phone: +33 1 56 03 65 83
BANGKOK
Levels 8 & 9, 1 Silom Road Silom, Bangrak Bangkok 10500 Thailand
Phone: +66 2 231 8479
ALTOUR JAPAN
TOKYO(HQ)
6TH Floor 1-36-12 Shinjuku Shinjuku-ku Tokyo Japan
Phone: +81 (0)3-6890-8695
OSAKA Office
Tenjin Daiichi Bldg #401, 4-2-26,Nishinakajima Yodogawa-ku,Osaka, 532-0011 Japan
Phone: 06-6476-7440
Tokyo Call Center - Operation Office
6TH Floor 1-36-12 Shinjuku Shinjuku-ku Tokyo
Phone: +81-3-4580-7448